Experience the next level of Motorized Wheel Kits: Stronger, Quieter, and More Durable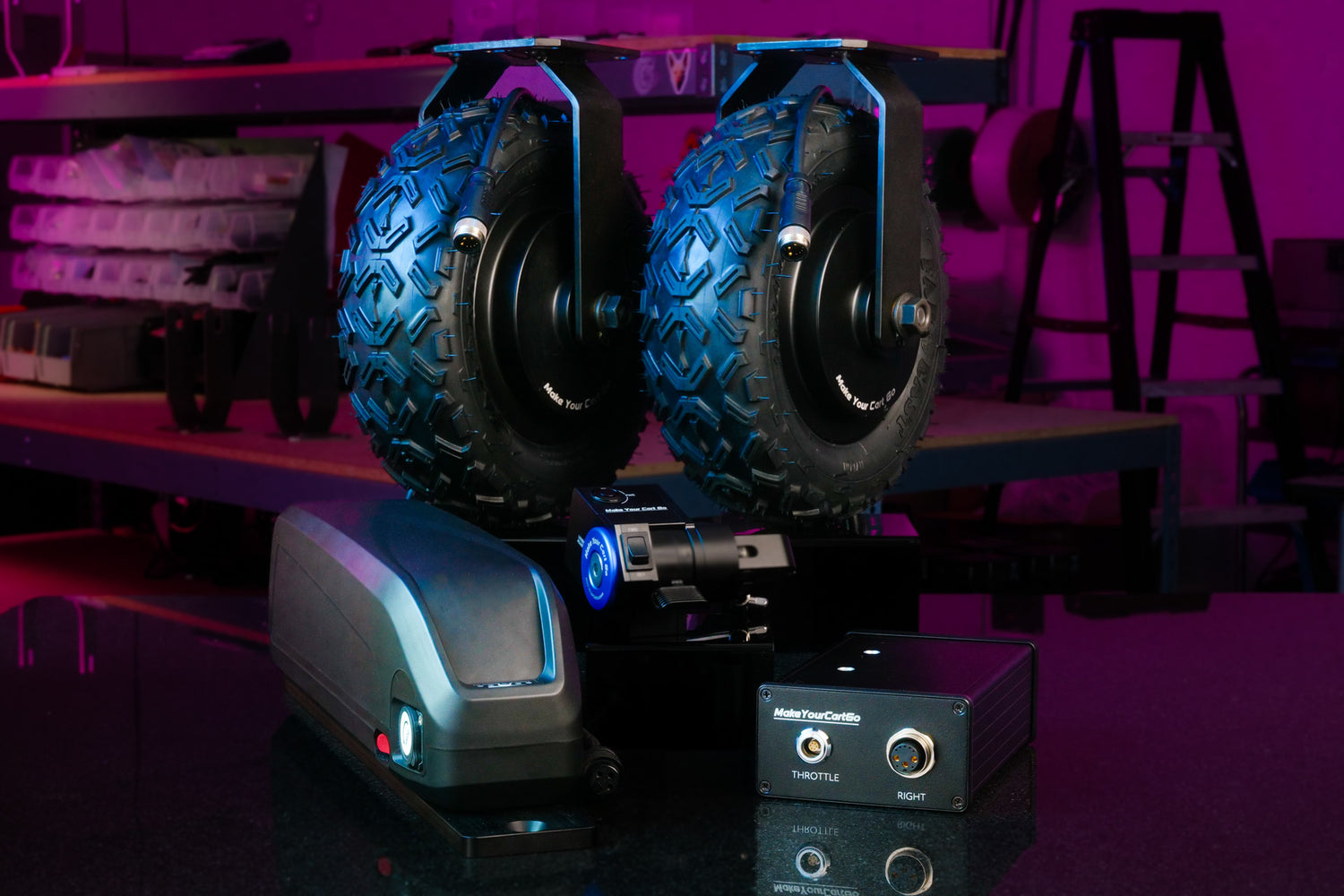 LOCATION KIT
Motorized Assist in its most powerful form. This kit includes a dedicated 52v weather resistant battery to help you take on even the harshest environments.
SHOP NOW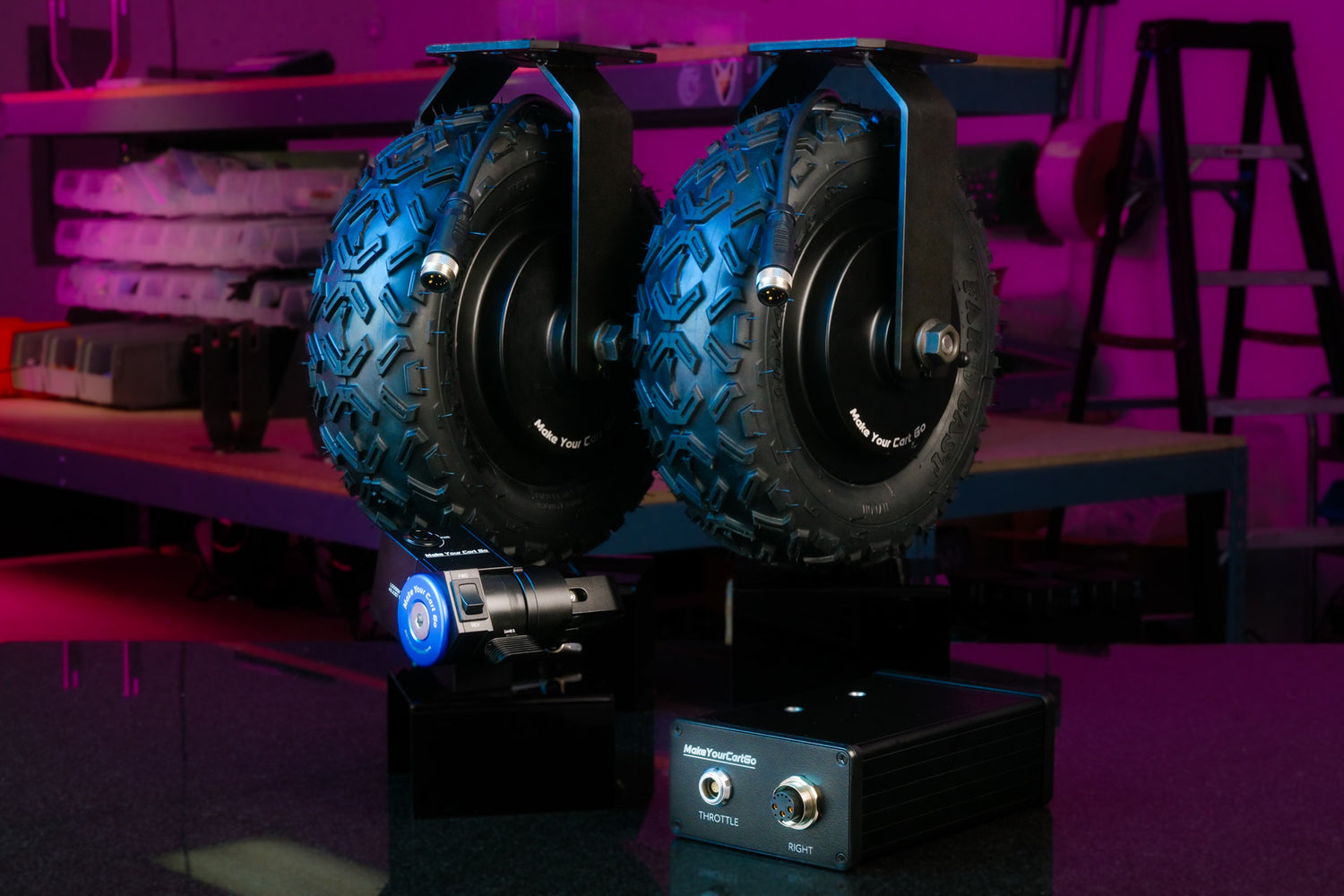 STUDIO KIT
A flexible kit that uses block batteries or gold mount batteries to move your cart. This is a simple, rugged kit that allows you to use the power you already have on set.
SHOP NOW
Andy B. 1st AC Nashville, TN

"These motorized wheels have just paid for themselves.We loaded my cart down with a couple hundred pounds of gear and went up the hill with the throttle to the max. First time I pushed to keep the speed up. Second time I didn't push at all and the motors asked for more."

Check Out Our Carts in Action

Arlen C. 2nd AC New Mexico

"New cart wheels are working great! Much more power, and no flats! I really appreciate you guys going the extra mile for me!"

Check Out Our Carts in Action

Nico W. 1st AC Portland OR

"Honestly the wheel saved me on this show, without it, I think I would be stuck at the bottom of a hill. It actually impressed me beyond what I thought I was going to use it for. Especially on icy roads pushing to location 6 blocks away. No sweat."

Check Out Our Carts in Action
INOVATIV KITS
Purpose-made kits designed to fit on Inovativ Apollo, Voyager EVO, and Voyager NXT carts. Choose either our Location or Studio Kit to fit your Inovativ cart with newfound power.
SHOP NOW
Made by Film Professionals
Make Your Cart Go is run by Jason and Jeremy, two camera crew members who wanted to create a better way to move your cart. More productivity, less frustration. This product is made with love in LA.